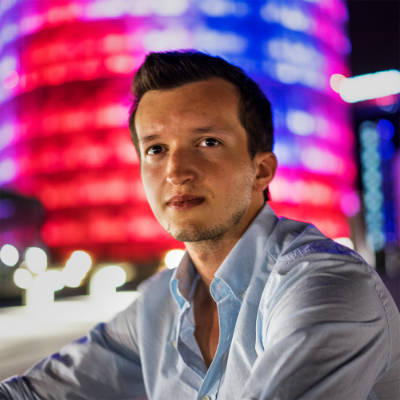 Let's design
your advantage
understanding design as an integral across disciplines,
for the last 10+ years I've been helping startups and businesses achieve their goals, working from idea launch.
evolved an online publication with 10MM+ monthly readers, working closely with managers, editorial, and dev teams to create user stories and optimize delivery, enabling new revenue streams and offering a better user experience.
in addition to web, UI/UX, and digital product design, I delve into 3D and industrial design. this expands how we can visualize and communicate ideas, contributing to a holistic approach to design.
with KPI optimised web designs and cohesive marketing collaterals, I helped a product management school reach more students and convert them into clients, directly impacting revenue.
crafted web designs for 30+ accounts, ranging from cozy hostels to boutique hotels and large resorts, fulfilling a key part of a cross-functional effort enabling increased earnings through direct channels.
joining at an early stage, as a very formative experience I worked closely with the founder and developers on a place recommendation app MVP, going from initial sketches to prototype across multiple iterations.
in a sea of ever growing phones, I wondered what a modern compact phone would look like. this is what I imagine a Sony Compact XZ3 could be. inspired by the Walkman line, focused on the essential.
if you are working on something cool, let's make it great! [email protected]